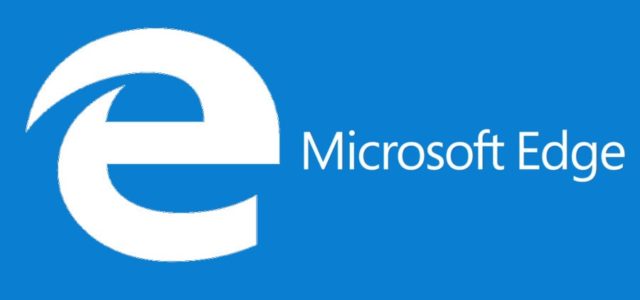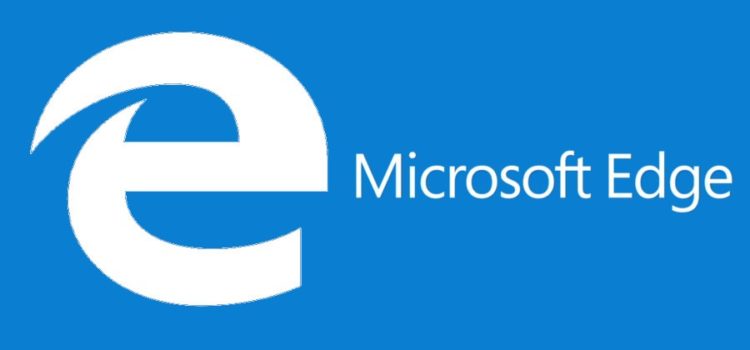 With the release of the latest Windows version, Windows 10, Microsoft decided that they needed to come up with a new browser to replace...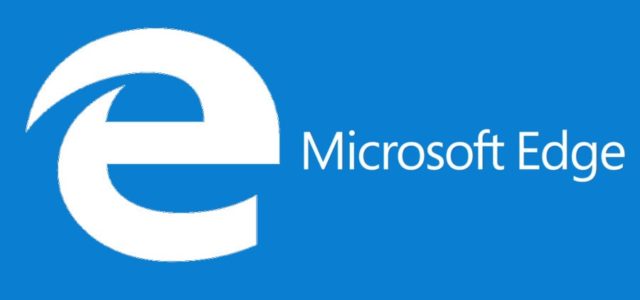 With the release of the latest Windows version, Windows 10, Microsoft decided that they needed to come up with a new browser to replace Internet Explorer and hopefully redeem the past mistakes that Microsoft have made with their browsing programs. This is how Microsoft Edge was created and in this article, we will go over its most important characteristics and how well it competes with other browsers such as Chrome, Firefox, Opera, etc.
Introduction
Edge is considered to be a lightweight browser which focuses on performance and simplicity. Unlike the older IE versions, here Microsoft have tried (and managed) to optimize their product, making it a reliable and fast. This is not to say that there are no issues with Edge but it is certainly something else. It comes packed with Win 10 and is set as the default browser when Windows 10 is installed. Currently (as one might expect), Edge is still nowhere near as popular as Chrome or Firefox, but it has some good qualities which results in a lot of people keeping it as their default browser program which leads to the increase of its popularity.
Interface
The interface of Edge is simple and clean, without anything unwanted or unnecessary. Similarly to IE 11, the address and search bars have been combined which isn't a bad idea as it reduces the screen space that is taken from the page. However, the search engine integrated in the search/address bar is set to Bing by default and changing it to Google requires several steps to complete – some users might find this annoying. The starting and new tab pages of Edge is set by default to a page that combines a search bar and a row of tiles with popular websites on the top and a newsfeed/weather row down below which can be customized. In our opinion, Opera's Speed Dial new tab page is more useful as it basically serves as a bookmarks page where you can see tiles from the sites you have selected to appear in there. Still, Edge's variant isn't bad either and some might even find it better. Otherwise, the interface of this browser is easy to navigate and there is hardly anything obstructive or irritating. Some might dislike it due to its simplicity but we believe that having a clean interface is not a bad thing.
Performance
A big issue that older Microsoft browsers had was their low speed and weak performance. This is now in the past with Edge's satisfying speed and good performance. It doesn't consume much system resources and loads pages with relative ease. It is currently one of the fastest browsers out there and this is likely Edge's best trait. Therefore, if you want a fast browser that doesn't require too much resource usage for Window 10, Edge might be enough to satisfy your needs so that you don't have to download a new browsing program.
Cortana
A neat feature that comes with Edge is the integration with Cortana – Windows 10's virtual assistant. There are a number of functions related to Cortana when you are using Edge such as helping with the search of certain information within webpages or directly providing answers for certain queries that the user issues. For example, the feature called Cortana Assist highlights relevant information such as phone numbers, addresses, etc. within a page so that it saves the user some time.
Other features
There are a couple of things that Edge offers as additional utility. There is a Reading List feature through which one can save webpages for later use, however, this function cannot be sued offline. There is a form of reading mode that removes obstructive content from a page making it easier for the user to focus on the text. Sharing on social media with Edge is made easier as well so that the user wouldn't need to access additional applications in order to post something on a social media platform. Another good thing about Edge is it's Integrated Adobe Flash as well as PDF support which makes this browser an effective reader program as well.
However, one must bear in mind that Edge's extra features and also, it's potential plug-ins and extensions library aren't as rich as those of other competing browsers. Part of this can be contributed to the fact that Edge is a relatively new browser and is still on its way towards improvement but if you are looking for something highly versatile with a lot of options to choose from, you might prefer some of the established top browsers (Chrome, Firefox, Opera, etc.). One other thing that we didn't like about Edge is the lack of a full-screen mode when viewing a webpage – something that most modern browsers have.
Conclusion
Microsoft Edge is certainly not a bad browser. It has several issues and lacks the versatility of the current top browsers but it is slowly improving and is certainly a competitive product that has a lot to offer. It's lightweight and fast performance are nice additions which everyone would certainly enjoy. Therefore, if you are a Windows 10 users (Edge is available only for Win 10) and you don't care too much about add-ons, and extra features and are simply looking for a fast and reliable browser, Edge might be the program for you.