How to Get Any Version of Windows or Office for Free and in a Legal Way The guide below will let you know how...
How to Get Any Version of Windows or Office for Free and in a Legal Way
The guide below will let you know how to use an incredible utility for downloading an original copy of nearly all Windows or Office versions available in an ISO file (disk image). Maybe you will not believe that, however, the download is a direct one from the Microsoft Servers and no product key is demanded. Its name is Microsoft Windows and Office ISO Download Tool. Our only advice is to stick to the tips and steps below as closely as possible.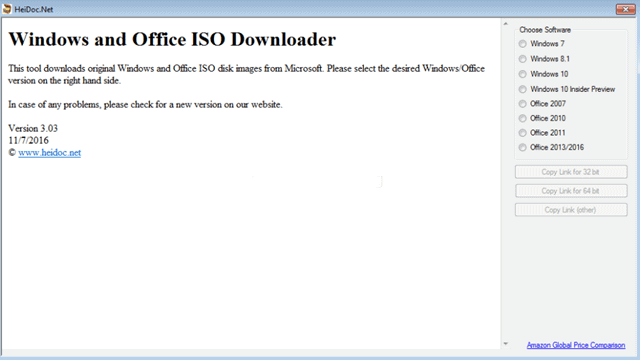 What kind of software is Microsoft Windows and Office ISO Download Tool?
This tool, as was pointed out above, can be used for downloading genuine versions of Windows 7, Windows 8.1 and Windows 10 disk images (ISO). Among the other programs that you can freely access by using this tool are Office 2007, Office 2010 and MAC Office 2011 (for MAC computers) disk images (ISO). What's more, you can download Office 2013 & Office 2016 Retail editions in IMG format by using this same tool, which makes it an ideal fix for several issues at once. All downloads are made directly from the Microsoft servers so everything is completely harmless. Maybe the greatest thing about this utility is that no product key is necessary for downloading and using these pieces of software, which adds to getting a number of problems solved quickly and easily.
The following our detailed tutorial:
How to Download Windows or Office in ISO Without a Product Key:
 # 1. First of all,  you should download and install the Microsoft Windows and Office ISO Download Tool. Do that in the way below. Do some online research and find the utility on the manufacturer's web page or another trustworthy source. Download the tool's .exe (executable file) on your machine.
#3. The next action is to run the Windows ISO Downloader.exe, once the download has been completed.
#4. After you complete the installation of the utility, proceed to the instructions below to be able to use it for downloading and using genuine software from the Microsoft servers.
How to use the Microsoft Windows and Office ISO Download tool for getting free original software copies:
When the main "Microsoft Windows and Office ISO" window appears, you will see a list of all the available software you can download. In the right part, select the Windows or Office Version, which you need to download (for instance, "Windows 10").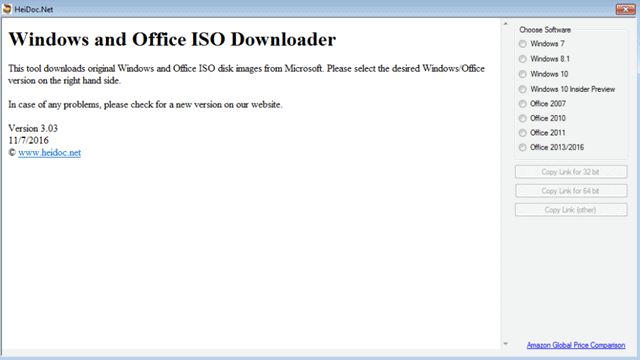 The next step is to select the Edition, which you would like to download. After that simply choose Confirm.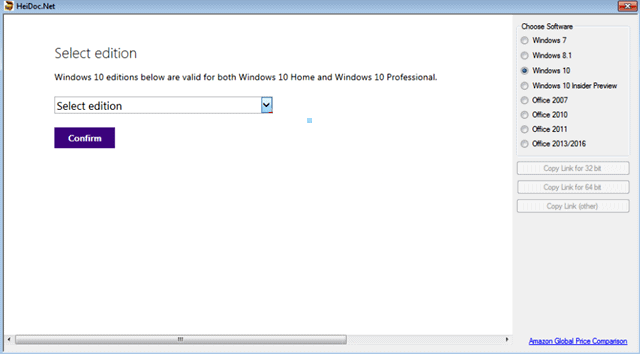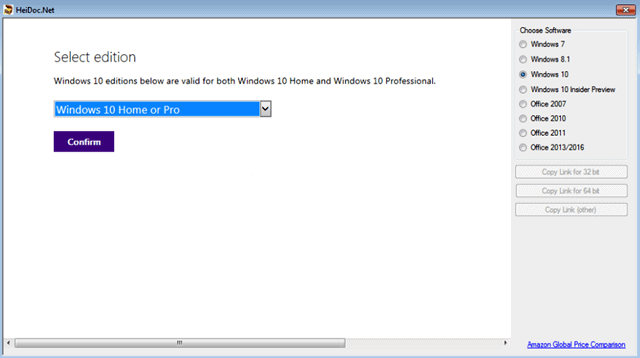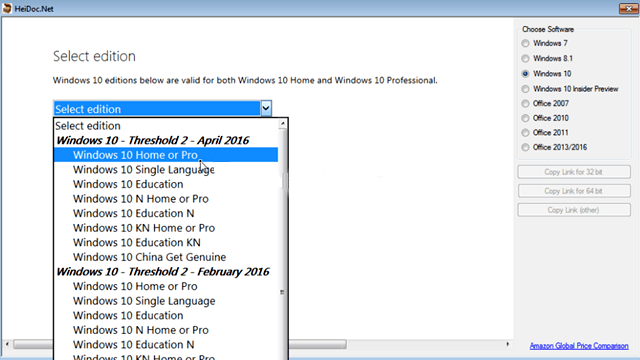 The next choice you have to make is regarding the language you want (e.g. English/ French/ German). Confirm your choice and proceed with the next step.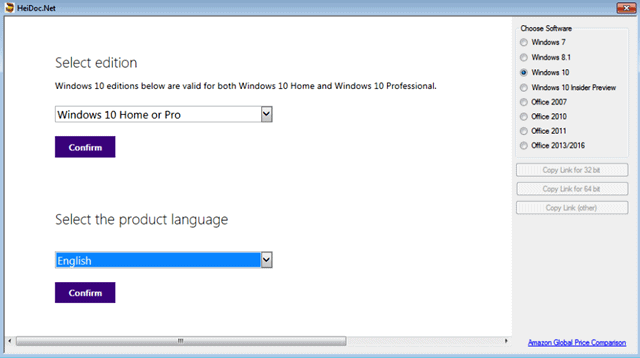 Another choice has to be made – the 32-bit or the 64-bit download. Go with the right version for you and download it.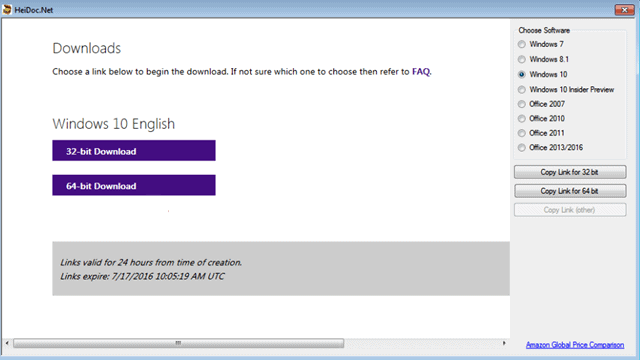 You are on the final path – go with Save to get the chosen Windows or Office version on your PC in disk image (ISO) format.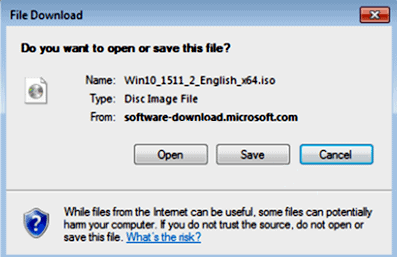 That is it! It has been a great pleasure for us to share this guide with you. We hope it works perfectly in your case and you will be able to fully benefit from free and genuine software.
Daniel Sadakov
Daniel Sadakov has a degree in Information Technology and specializes in web and mobile cyber security. He harbors a strong detestation for anything and everything malicious and has committed his resources and time to battling all manners of web and mobile threats. He has founded MobileSecurityZone.com, a website dedicated to covering the top tech stories and providing useful tips for the everyday user, in an effort to reach and help more people.